25 Fun Things To Do In Florida For Adults Who Don't Like Disney
Florida has tons of fun things to do, and let's set the record straight – I'm not talking about Disney. That's right, I'm an adult who doesn't have a perchance for children's amusement parks (yup, I said it).
Ok maybe you are a Disney person, but a bit burnt out, or maybe just looking for other things to do while in Florida outside of the parks. Either way, there's are a ton of cool things to do in Florida for adults (and families alike) that doesn't involve paying a fortune to spend half the day in a 90-degree line.
Florida has been one of America's top tourism destinations for decades and for a number of reasons. Those that think the only thing to do in Florida is Disney are simply wrong (though, we should keep leting them think that) *evil grin*
Anyway, here are 25 fun things to do in Florida for adults (and families):
1. Wakeboard in a Cable Park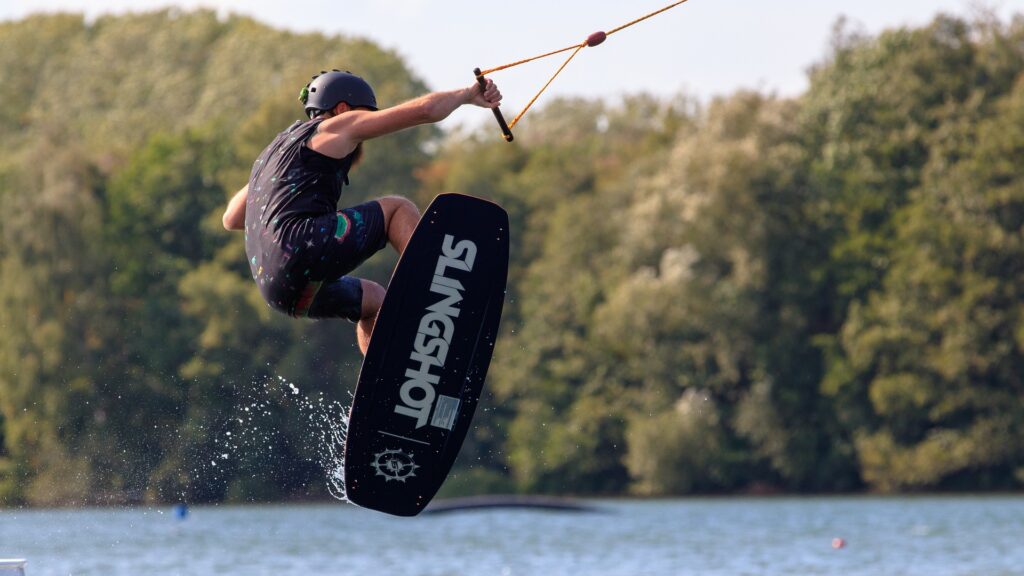 Skip the line in Florida, unless it's a wakeboard cable line. In a wakeboard cable park you can learn to wakeboard and zip around on smooth waters — without the need to be towed behind a boat.
All of these places offer lessons for first-timers–many with a standup guarantee– so no fear if you've never done it before.
There are a number of wakeboard cable parks throughout Florida, but here are a few below:
2. Visit Ernest Hemingway's Home & Meet His Cats
While the thought of Hemingway may conjure up visions of Paris in the '20s or big game hunting in Africa, what many may not realize is that he also lived in Florida. You can now visit his former home, where you can be immersed in his world–including meeting his cats. Ok, obviously these aren't his actual cats, but they are descendants of his cats, which roam around the property with their unique double-paws.
Hemingway fans or not, it's a must-visit while in the Florida Keys for anyone who likes history, architecture, literature, or pets.
Visit the Hemingway Home. Entry costs $15 per adult and just $6 per child.
3. Zip Through the Glades On an Airboat
Look, I'm just going to say it: airboats are mind-blowing. And no, I'm not talking about the immense noise (that's part of the charm-you'll see). I never thought I'd say this, but let me just geek out on airboats for a second here.
Airboats are incredible.
Why you ask?
They're like hovercrafts that fly on water. You might be thinking, that's just what boats are. But anyone who knows airboats would agree. You'll see. They drive on land and on water, and with that they can cruise through all the nooks and crannies of the Everglades to where tons of gators live.
Ok, I'll spare you the rant, but I'm going to say go for an airboat tour. It's worth it and it's a real peek into central Florida life.
4. Take a Day Trip to the Bahamas
Just because you're in Florida doesn't mean you have to stay in Florida. Take advantage of its proximity to the Bahamas and go grab a true Caribbean lunch, swim with wild pigs, and soak in the gorgeous landscape and people.
Flights from Miami to Nassau, Bahamas are approx. 55 minutes and you can find them for around $150 roundtrip.
If the idea of spending any more time in an airport makes your skin crawl, hop abroad a ferry from Florida to the Bahamas. From the Ft Lauderdale area, you can take the Balearia 2-hour fast ferry from Ft Lauderdale to Bimini for around $60 ea. way.
Ferries depart Ft Lauderdale at 9:00 AM (arriving at 11:00 AM) and depart Bimini at 7:30 PM so it's totally doable for a day trip.
Staying farther south? Take a day trip from Miami to Bimini via Ferry.
Tip: Be sure to bring your passport!
5. Treat Yourself to Bubble Waffle Ice Cream
Everyone loves ice cream, obviously. But imagine a heavenly ice cream wrapped in a bubble waffle cone? Ok, maybe not since the bubble waffle originates from Hong Kong, but it's this awesome fluffy waffle that doubles as an ice cream cone. Think of it like a ice cream wrapped in fried dough *begins drooling*

Ice cream shops around Florida are cropping up that offer bubble waffles, such as the top-rated Puffles near the Hollywood Boardwalk. There's also Sugar Milk, which has a few locations around south Florida, such as West Palm Beach.
6. Jet Ski the Banana River
Ok, I need to start off with a disclaimer that awesome dogs are not included in jet ski rentals. But it is a great photo, and if dogs enjoy it, then you will too.
There are loads of places you can rent and ride a jet ski around Florida, but the reason I recommend a river such as the Banana River is because its expansive, yet unlike the ocean, it's pretty flat.
Granted, waves are a great time if you're an experienced on a jet ski, but if you're not, stick to the calmer waters.
Another bonus to jet skiing the Banana River is that you'll likely see some dolphins (especially if you go around dawn or dusk).
Who needs Sea World when you have the ocean? (And the price for two will cost around the same for the jet ski).
7. Swim with Wild Manatees
Some call them sea cows, some call them giant sea doggos (well, I do anyway). Go for a swim with these gentle giants in the wild (no theme park ticket required). Manatees can be found throughout tons of rivers in Florida, but they convene in the warm waters of the Crystal River during winter months when the ocean is cold.
To go for a swim, you're best bet will be to go on a swim with a manatee boat tour. There are many operators in/around Crystal River that know how to navigate the winding river, as well as know where the manatees are, and they provide snorkeling gear.
8. Go Deep-Sea Fishing
The ocean remains a mystery and while we don't know everything that calls it home, we do know that over 900 different species of fish have been found in the water off the 1,350 miles of Florida coast.
Spend the day on the water and see what you can catch. If you're new to fishing you might find out why so there are so many fishing addicts out there, and if you're traveling with a fan of fishing, it's a fun way to spend the day enjoying something they like (that you will likely too).
Know before you go: If you are prone to motion sickness and you don't yet have your sea legs, then this might not be the best thing to do.
9. Venture to Dry Tortugas Island
Find your own paradise on a remote island where it only takes 70 miles to feel a million miles away.
The two main ways of getting there are by boat and if you want to live large and get there as quickly as possible, ride in style on a seaplane ($300 with a seaplane tour).
The ferry from Key West takes around 2.5 hours and costs $175, but there are also boat tours available which include extras like breakfast and lunch, snorkeling gear, entry fee and tour of the fort.
Have your own boat? If you're traveling by private boat be sure to get a boat permit.
10. Feed the Wild Catfish
Definitely not the most glamorous-sounding thing to do, but it's a surprisingly cool experience and pretty unique to most people who aren't from southern coastal states. I mean, how often do you hand feed fish?
Think of it like feeding ducks in a park, but feeding catfish in the river …but possibly more exciting. I'm talking sometimes you'll get hoards of catfish, all swarming to eat the food. They react like like dogs, and they'll sit there waiting (maybe begging?) for you to give them more food.
Again, it's not often we get to interact with fish, so it's a pretty cool opportunity to do so. I'll go as far to add that when I was a kid and we did a family trip to Florida, my brother and I had a lot more feeding wild catfish off some random dock than we did at Disney. Maybe what that tells you is that we were weird kids, but sometimes it truly is the little things.
11. Go Stand Up Paddle-Boarding
What's SUP?
Just walking on water …amongst dolphins, pelicans, manatees, and turtles.
Stand up paddle boarding is a fun way to explore the waters of Florida and you can find stand up paddle boards for rent just about anywhere that rents surfboards, from the famous Ron Jon Surf Shop (Cocoa Beach) to a number of mom and pop shops, such as SUP Escapes (St. Petersburg), i95 PaddleBoards Rental (Miami Beach).
12. Travel Back in Time to a Drive-In Movie Theater
Drive-in movies might be something of a bygone, but they do still exist in Florida. So if you're looking for something different to do after dark, why not catch a drive-in movie?
The best part is you can forget sneaking snacks in to the theater. It's your car, so bring all the food and drinks you want.
There are a handful of drive-ins, but here are a few:
13. Start Your Day With a Sunrise Yoga Class on the Beach
Jumpstart your day with a sunrise yoga class on the beach. Inhale that crisp morning ocean air and wake up with the sun.
Even if you're not exactly a yogi, it's a cool thing to do while in Florida–especially for those that live far from the ocean. It's also pretty affordable with yoga classes averaging around $12 to $15, but you can usually find free or by donation-only classes if you search around.
Not keen on yoga, but like the idea of catching the beachfront sunrise? Set your alarm, grab a cup of coffee (and maybe a snack), and go enjoy the sunrise without yoga.
If you happen to be in the Melbourne Beach area, I highly recommend grabbing a coffee and an acai bowl from Cafe Surfinista. Hand's down the best bowls I've had anywhere.
14. Take a Tour de Tacos
Think of it like the Tour de France but of tacos. Ok, that makes no sense, but what does make sense is conducting your own food tour and taco tasting while in Florida. There are so many high-quality Mexican food restaurants, food stands, and trucks alike.
Be like a local and find your favorite spot.
If you happen to be a taco super fan, check out TacoFests to see if there are any, well, taco fests going on while you're in Florida. The annual Orlando TacoFest happens every February/March.
15. Explore the Rivers by Kayak
One of my personal favorite Florida pastimes is exploring the rivers by kayak. It's always an adventure, whether you're paddling past manatees, turtles, or gators (yes, gators!) or venturing through lesser known rivers under a canopy of willow trees.
It's always picturesque …or it's a scene out of Jurassic Park. Maybe that's a stretch, but when your kayak gets stuck on an old overturned boat below and you spot a gator sunning on the shore 10 feet away, it feels like you're in a movie.
Kayak rentals are available for around $25 per hour and there are a number of places along the coast that offer kayak rentals. If you're afraid of getting lost (depending on where you are, this is entirely possible), opt for a kayak tour. There are tours that go to some pretty cool spots you probably wouldn't find on your own. There are also some pretty cool night kayak tours too, so there's definitely something for everyone.
If you're staying in Orlando, check out this top-rated 3-hour manatee kayak tour.
16. Find Out If Gator Tastes Like Chicken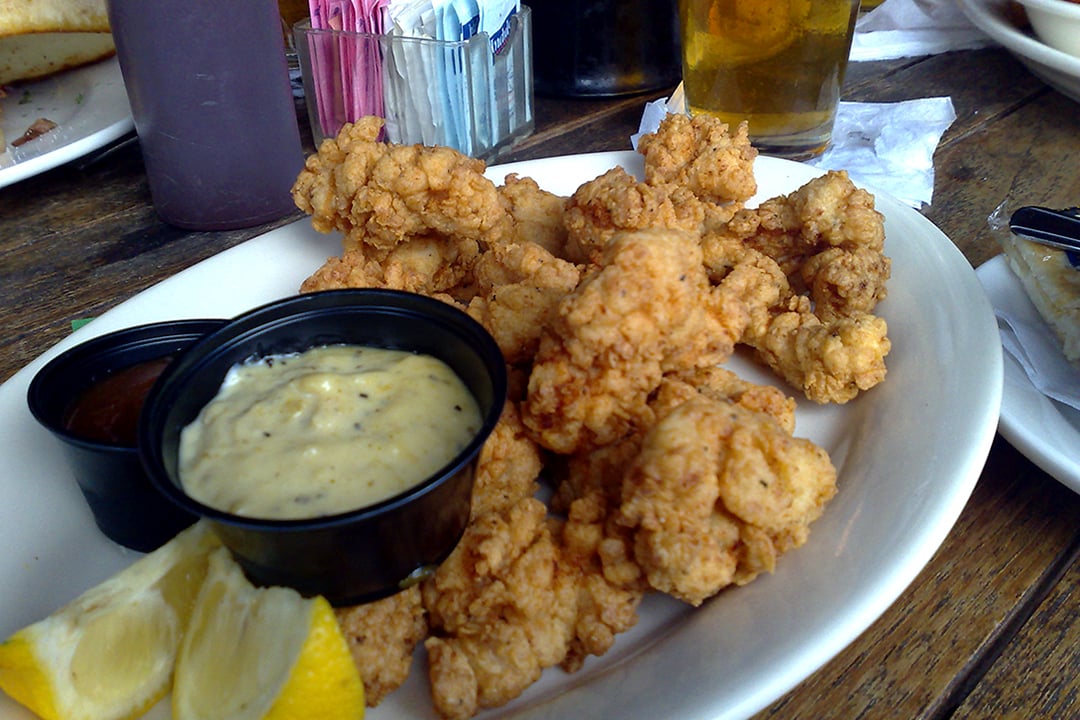 After catching a look at gators in their natural habitat, go ahead and try eating one. Florida is Gatorland after all, and there simply aren't a ton of places where you can go to a restaurant and nonchalantly order gator.
Only then can you confirm or deny whether gator really tastes like chicken…
17. Sip Wine at North America's Only Dali Museum
Most people don't think of Florida is a destination for perusing through museums, but it does have North America's only Dali Museum. Even if you're not exactly a fan of art, Salvador Dali's artwork tends to be a lot more interesting than traditional artists of his era.
I am not weird. I am just not normal."

Salvador Dali
The ground and the building itself is worth the visit. Plus, there's an on-site cafe and bar where you can grab a glass of wine. I don't know about you, but I always prefer to contemplate art (and life) with a glass in-hand. Never mind, it feels fancy and it's fun to get a little fancy once in a while.
Know before you go: if you've been to the Dali Museum in Girona, this museum will not be as exciting. It houses more of Dali's traditional artwork, but it's still a cool place and even cooler to have been to multiple Dali Museum's if you're a Dali fan.
18. Take a Windsurfing Lesson
Yes, another watersport! It's Florida after all and some of the best things to do in Florida are in or on the water. Windsurfing is a fun watersport, and one of the (possibly) more beginner-friendly sports making it a better thing to try, over say, kiteboarding (which is awesome), but involves first learning how to use the wing which typically means spending your lesson on land.
Kiteboarding is a cool thing to try and it's like sailing meets surfing. It's best to learn in calm waters, so if the Gulf Coast is idea, but even if you're on the Atlantic, there are many areas with flat water nestled behind barrier islands, such as the Banana River.
Search Google to find windsurfing lessons near you.
19. Attend a Polo Match
What not everyone may know is that Florida is horse country. Experience a day amidst the equestrian lifestyle and attend a polo match. I like to do "Prosecco and polo," but you're free to enjoy a match however you like.
It's a fun thing to do in Florida on land that doesn't involve an amusement park. So take an afternoon off from the bikini, dress up a little (think golf-chic) and attend a polo match. If you're on the East Coast catch a match at the International Polo Club Palm Beach, or if you're on the West Coast check out the Sarasota Polo Club.
20. Find an Old School Mini-Golf Course
In case you didn't know (or in case you simply forgot) mini golf is super cool.
Well, old school mini golf is super cool and it's a fun thing to do in Florida given the number of 1980's-style put-put courses that still exist. I'm talking about the courses with the classic Dutch windmill that spins and similarly cool features straight out of childhood pre-21st century.
21. Go For a Drive on the Beach
Park up on the beach. Literally, by visiting a beach where you can actually drive your car onto the beach. Forget having to lug all your beach stuff from your car, and instead, drive your car down.
There aren't a ton of beaches in the US left that allow you to drive your car on them, so it's a pretty cool experience.
The beaches in Florida you can drive on are Daytona Beach and Grayton Beach.
Know before you go: Check to see if you need a permit to drive on the beach. Permits are required in some places and during certain times of the year.
22. Go Offroading
Need to get out of the sun for a bit? Get a little mud on the tires and rent an ATV. Florida has tons of ATV trails and just as there are places to rent jet skis there are places to rent ATVs.
It's a lot of fun and kind of a different thing to do while in Florida given that many tourists fail to ever see central Florida beyond the parks (but in my personal opinion, ripping around on a four-wheeler is a hell of a lot more fun than an amusement park).
23. BBQ Freshly Caught Fish Like a Local
Dine out without the restaurant one night and cook your fresh catch on the beach.
No, this doesn't mean find a fancy restaurant on the beach. It means buy your own fresh, locally-caught fish and grill it yourself. It's part of the fun beach culture in Florida where you'll see families gathered together for a low-cost, high-fun day out.
Start by buying freshly caught fish from a local fisherman, or local fish market. Then, prepare it (you'll have to resort to Google for that), and head over to the beach to grill it on one of the public grills (just put down aluminum foil first to keep it clean).
If you're a little too bougie to use a public grill, buy your own for $29 from Target. If you go this route, it's worth buying it online and picking it up to avoid wasting your vacation time going to a Target only to find out they don't have any (online inventory isn't always accurate). You could also skip the trip to Target altogether and have one delivered to your hotel from Amazon (yes, most hotels let you do this). At the end of your trip, donate it to a local charity shop 🙂
24. Explore Islamorada Underwater
Swim with the fishes …including stingrays and sharks in Islamorada, Florida.
It's one of the best places to scuba dive in Florida, and in the United States. With its tropical climate, it has some of the best aquatic life, but there are also famous shipwrecks to explore if you're a seasoned diver.
If you've never been scuba diving before, Islamorada will be a really cool place to start. But also, beware that it may set the bar pretty high for future scuba adventures. There are a number of dive centers where people of all ages and skill levels can scuba dive, such as Key Largo Scuba Diving.
25. Feel the Heat at a Salsa Dancing Show
Take in a bit of the international and largely Latino culture that makes South Florida such an incredible and lively place to be with a salsa dancing show. If you've never seen professional salsa dancers in action, be prepared to be impressed. Skilled dancers radiate this energy you can not only see, but feel.
Catch a show at one of Miami's salsa hotspot, such as Mango's Tropical Cafe or Salsa Mia.
Not exactly the type to go to a show? Try a salsa dancing lesson instead (also check out Salsa Mia).
Bonus: Watch a Rocket Launch
The reason watching a live rocket launch comes in as a bonus is because it's such an incredible bonus if you happen to be planning a trip to Florida while there is a rocket launch. And it's not as unlikely as you might imagine (tip: if you see groups of people on the beach all staring toward Cape Canaveral, there's likely a launch about to happen).
Of course, you could plan your trip around a rocket launch, but I actually don't recommend this because rocket launches often get postponed due to weather. Which is another reason I say it's a true Florida bonus.
Check the Kennedy Space Center website for upcoming launch dates. If there aren't any scheduled for while you're there, you can still visit the Kennedy Space Center and see rockets up close, which is a pretty cool experience and definitely a fun thing to do in Florida (that you don't exactly find everywhere).
Bottom Line – Fun Things to Do in Florida
Florida has something for everyone. If you're like me, you love the expansive beaches, tropical landscape, and the incredible wildlife that comes with its–but you don't are for children's amusement parks, standing in lines, or spending a fortune to do so. This list only scratches the surface on all the fun things to do in Florida, but half the fun is discovering these things so I'll leave the rest to you.
Flying to Florida? Know before you go and check out the best airlines.
Happy Travels!